Projects
Here is a list of basically every project I've taken the time to document somewhat on this site. Includes personal projects, collaborative efforts and uni work.
Ongoing
Magewinds
A tabletop miniature skirmish wargame in which everyone is a wizard. You can check it out and get all the rules on the game's official website.
Abandoned
Games
Quiver
Quiver is a cross-platform pseudo-3d game engine I was writing in my spare time in C++. It grew out of the Box2D raycasting experiment I wrote about here and here and became quite a fruitful learning project. You can check out the source code at the GitHub repository.
Interstellar Soirée (Global Game Jam 2016)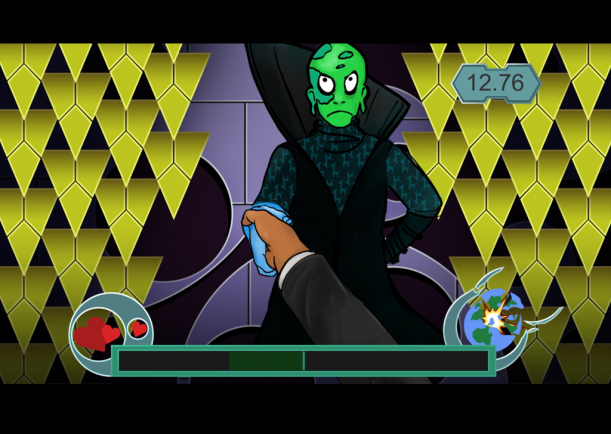 Space diplomacy. Jam theme: 'Ritual'. Made with Dziek Dyes-Bolt (programmer), Tone Persson, Callum Fowler (artists), Chris D'Arcy (audio).
Unity, C#
Platform: Windows
Xbox 360 controller required
Nomad (unfinished prototype) (2015)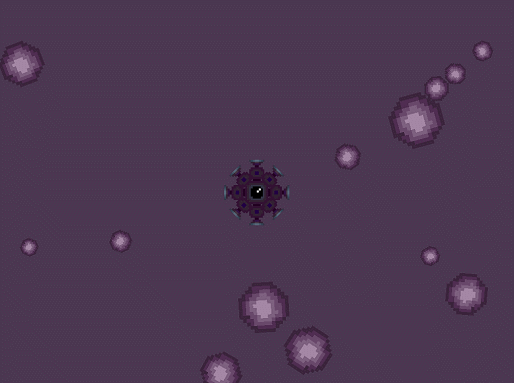 Space exploration with an unconventional movement system.
Flappy Word (October - December 2015)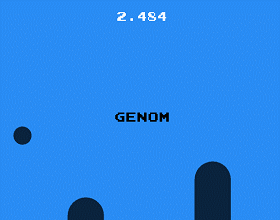 Typing-based Flappy Bird clone
Unity using C#
Platforms: Windows, Web, Mac, Linux(?)
Download/Play on itch.io
AMPS (January - August 2015)
Neon musical platformer in which objects in the world move to the beat of the music.
3rd year group project gone big. The full story is too long to recite here.
8 months of development
7 team members: 3 programmers, 2 sound designers, 1 level designer, 1 artist
Contributed to engine, gameplay and audio-handling code; implemented synchronisation of game objects with the music, which can be sped up and slowed down; managed the audio asset pipeline.
Demoed to the public for 4 days at our own booth at the Dare Indie Showcase.
C++, Sony's PhyreEngine
Platforms: Windows (requires DirectX 11), PS4
Visit the itch.io page for more information and to download.
Spirit Shift (August 2014)
Endless runner with world-shifting mechanic.
Graphics Programming
Water (2014)
DirectX 11, C++
Part 1 of my Graphics Programming with Shaders coursework (Download)
Water plane is tessellated. Waves formed by manipulating vertices in the domain shader. Normal map used to add some noisiness to the surface.
Water reflects the skybox cubemap
Bonus: full-screen pixelation effect (the easiest full-screen effect to write!)
Compute Shader Voxel Space (2014)
More deets in the video description. Also this.
DirectX 11, C++
Part 2 of my Graphics Programming with Shaders coursework (Download)
Compute shader port of the 'voxel space' rendering algorithm implementation on display at Simulation Corner
Other Programming
Procedural Walker (2015)
More notes in the video description.
Autodesk Maya. Plugin written using the C++ API, which I learned by myself because it wasn't covered in the module. A sprinkling of Python and MEL.
Made for the Scripting and Dynamics coursework
Leg Auto-Rigger (2014)
Autodesk Maya. Python script.
Chose to build this for my Tech Art coursework